View our collection of Etnographic artefacts
Over the past seven years, PACE (Papua Heritage Foundation) has assembled an extensive collection of objects. The collection consists of jewellery, clothing, utensils, ritual objects and weapons. Many of the objects were acquired by their donors during the late 1950s and early 1960s.

Most objects come from a few regions only: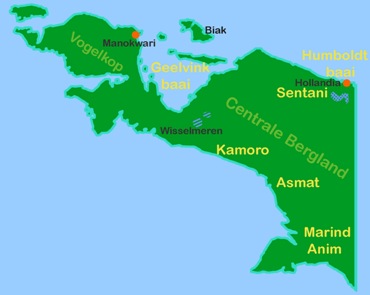 Southern New Guinea: the  Asmat Region,

Northeast New Guinea: Holandia and the Sentani Region,

Mountain Region: the Baliem Valley and the Wissel Lakes (now Paniai Lakes) Region,

the Geelvink (Cenderawasih) Bay Region: Biak and Manokwari.

Most of the collection consists of plant and animal material.  Bark, plant leaves, cane, wood, roots and bamboo are the most common materials from which the artefacts are made.

The ornamentation of clothing, bags and jewellery is consists of: stem of orchid, seeds, shells and feathers, or sometimes even entire dried birds of Paradise.

Other objects in the collection are: bones of the Cassowary and, in rare cases human bones,' made into daggers and fur of the cuscus (a small marsupial) which is used to make headbands.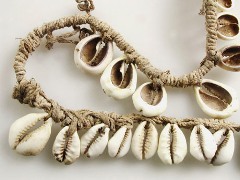 For many years, the artistically carved wooden sculptures which represent the deceased ancestors have attracted the attention of art lovers from all over the world.

Pace collects ethnographic artefacts of all kinds because the foundation wants to give an overall insight into the way of life in Papua. That is why artefacts for igniting a fire or a  simple spoon are regarded as just as valuable for the Pace Collection.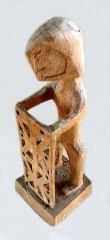 Up until the 1960's, both carving  and gardening tools  were made of stone in many parts of  Papua. These were readily exchanged for iron objects.
Unique to the Pace Collection is a set of bellows from Korido. Extra  information and  photos  on  the way metal objects are made in Papua can be found under Theme Pages.

The arrow collection: Pace has quite an arrow collection. Photography of the more  unusual arrowheads was started in 2008.